Blog article:

Open Data for Open Water Swimmers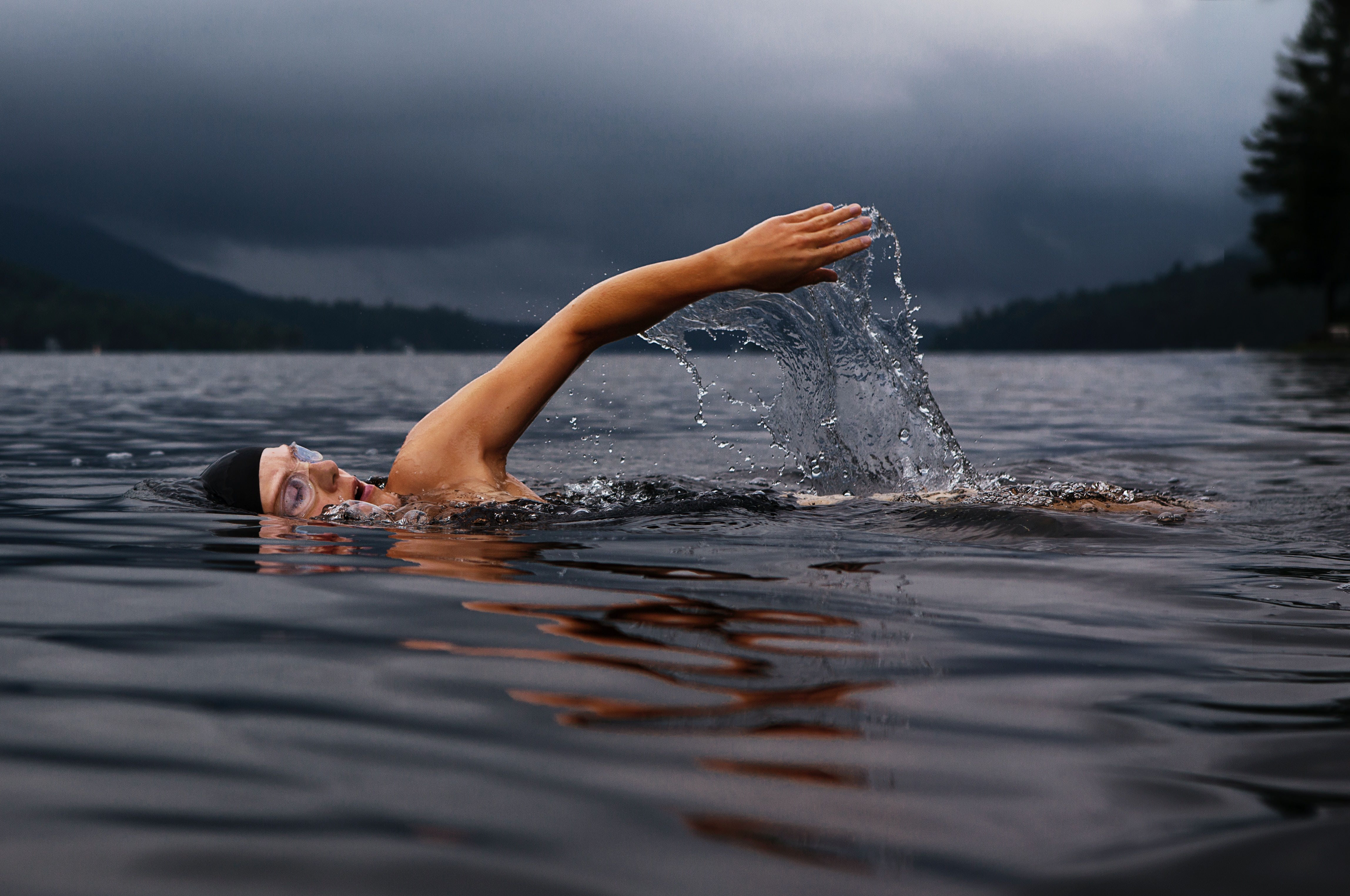 Article text
Dive into the world of 'Open Water Data,' a must-have digital companion for every open water swimmer and enthusiast. Developed by Mitch Bechtel, this platform offers real-time data on water quality, temperature, and weather conditions for beaches in Toronto and around the globe. With an interactive map to explore popular swim spots and an array of data sources, you're assured a safer and more informed swim. Let's explore this essential tool that's making waves in the swimming community.
---
Open Water Data informs open water swimmers and other water recreation users with a wealth of information about popular beaches in Toronto, and around the world.
Overview
Water quality, temperature, waves and weather are all critical to open water swimmers. Open Water Data informs open water swimmers and other water recreation users about:
• Water quality pass/fail
• E. coli & enterococcus levels
• Water temperature
• Wave height, period and direction
• Wind speed, gusts and direction
• Air temperature
• Weather

The website can be accessed at https://www.openwaterdata.com/
The Map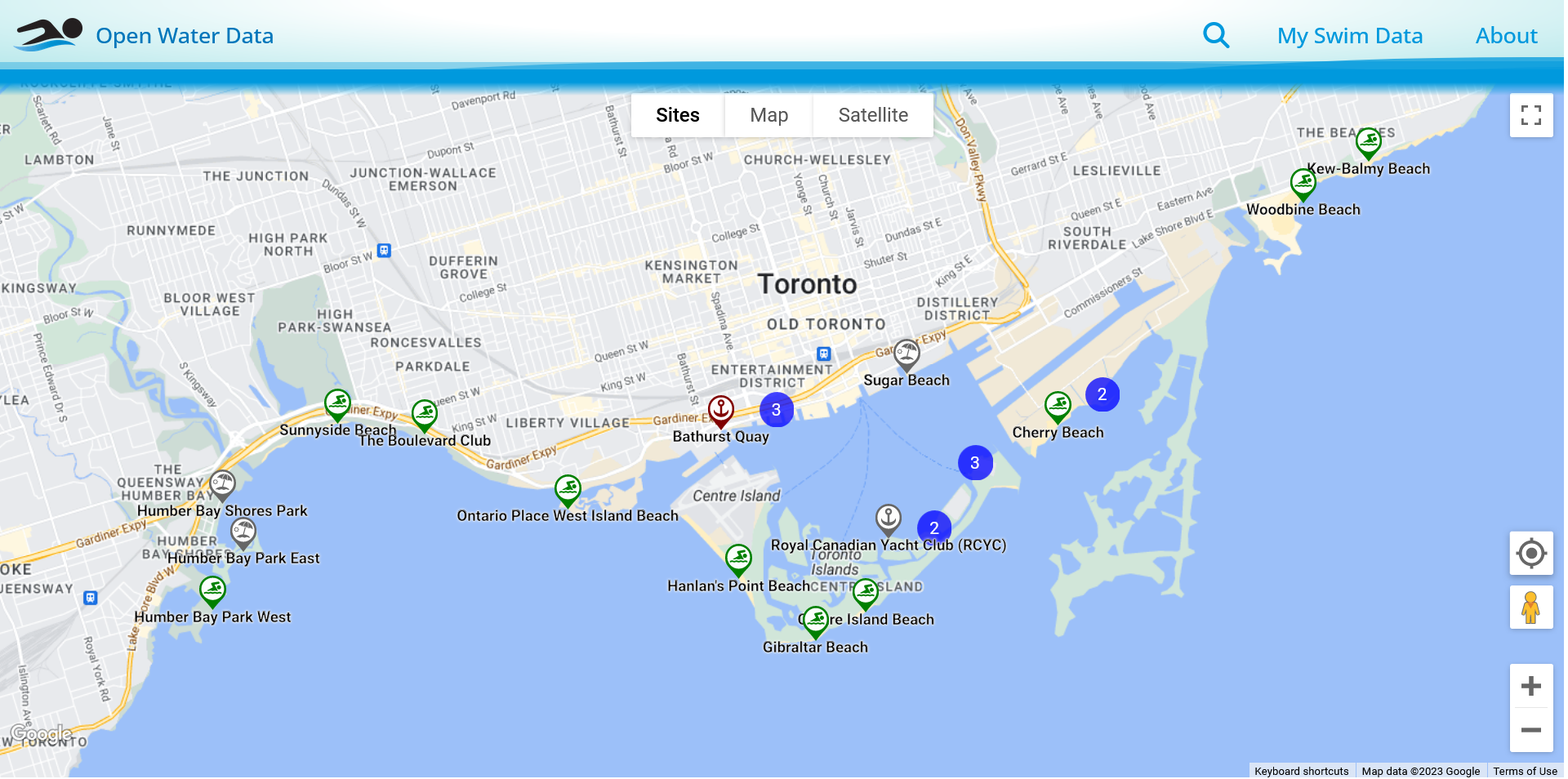 The map displays nearby beaches and swim spots. Map pins indicate nice places to swim, boat or just relax by the water, and if recent water quality tests passed (green), failed (red) or are not available (grey).
Beach Details
Click a map pin to get more details, including the latest known conditions, historic graphs, open data downloads, and even see where people have been swimming in the water. A beach photo, description, features and links to relevant information are also available for most beaches.
Swim Data

If you have a Garmin smartwatch, you can also track and share your swims with others. Review past swims, including locations, routes, distance, duration, pace, heart rate, strokes per minute and water temperature. Your swim paths can also be shared anonymously to let others see where people are swim at the same location.

Data Sources
In addition to swim paths and water temperature data collected by participating swimmers, data is collected from a number of third-party data sources, including:

• City of Toronto
• City of Hamilton
• Niagara Region
• Swim Drink Fish
• Surfrider Foundation
• WindFinder
• Weather API
• and many more municipalities and agencies around the world
Smart Buoys
Open Water Data has also designed, built and deployed several IoT water temperature buoys at beaches throughout the Greater Toronto Area, which update the website with near-realtime water temperature measurements at their corresponding locations. This is particularly useful in Lake Ontario, where the water can "flip" causing the temperature to drop more than 10 degrees in a matter of hours. For example, check out early October at Kew-Balmy Beach.
Open Data
All open data collected by the site from various data sources, including the smart buoys, is aggregated and shared as open data. Each open data beach measurement can be downloaded in CSV and JSON format from the corresponding beach location and data tile. In addition, open data is also available from a powerful API, available upon request. For more information about open data available from the Open Water Data website and API, see https://www.openwaterdata.com/open-data/.
Photo Attribution
Promo Photo by Todd Quackenbush on Unsplash.