Blog article:

New open data products support data access and literacy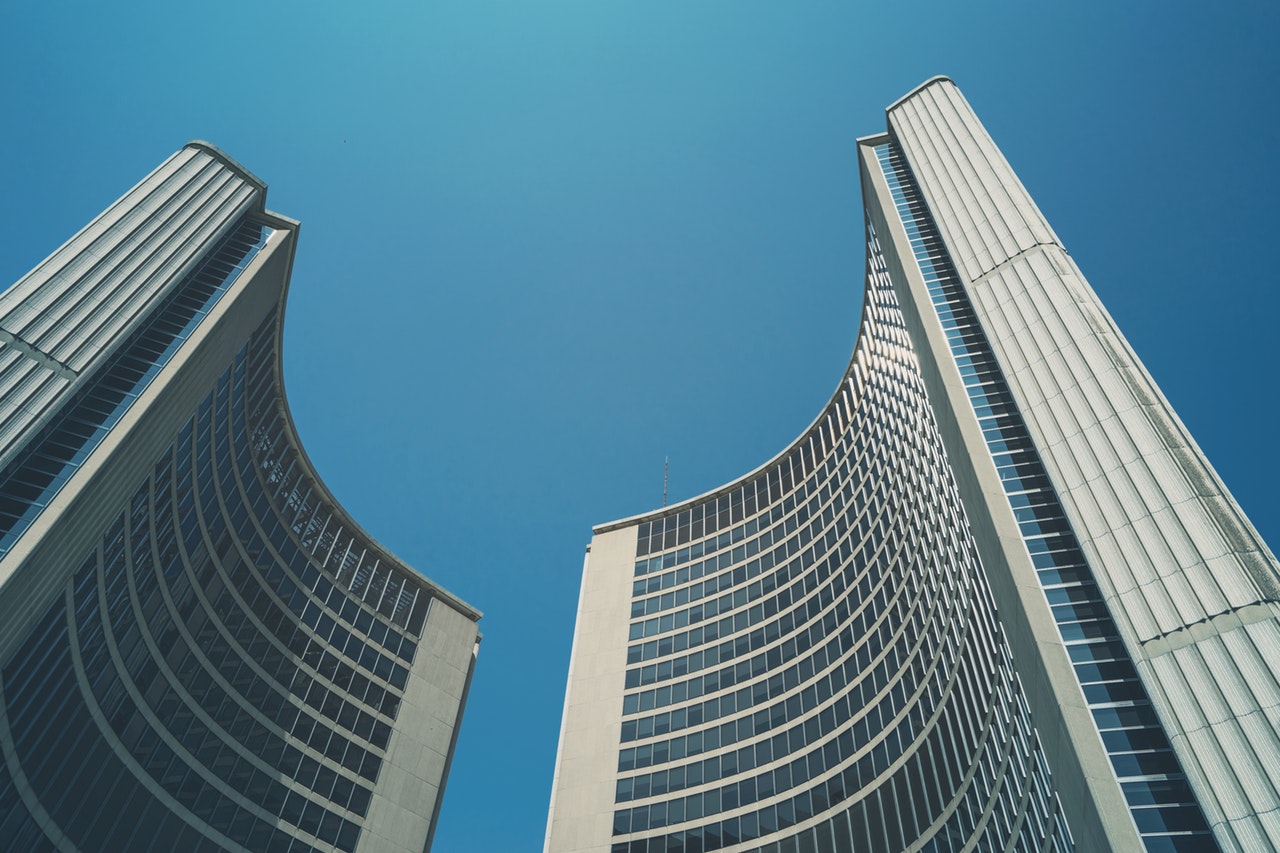 Article text
Improving data literacy and access
"The new open data products bring value to the Public Service and residents alike, enabling access to meaningful data that can be used to better understand and tackle the issues we all face as a community" – Councillor Paul Ainslie
We're excited to tell you all about the newest changes to Toronto open data. In addition to a portal facelift, we've just released a series of tools designed to help improve data literacy, improved access to open data, and directly connect datasets to important social issues like climate change.
1. Data Quality Framework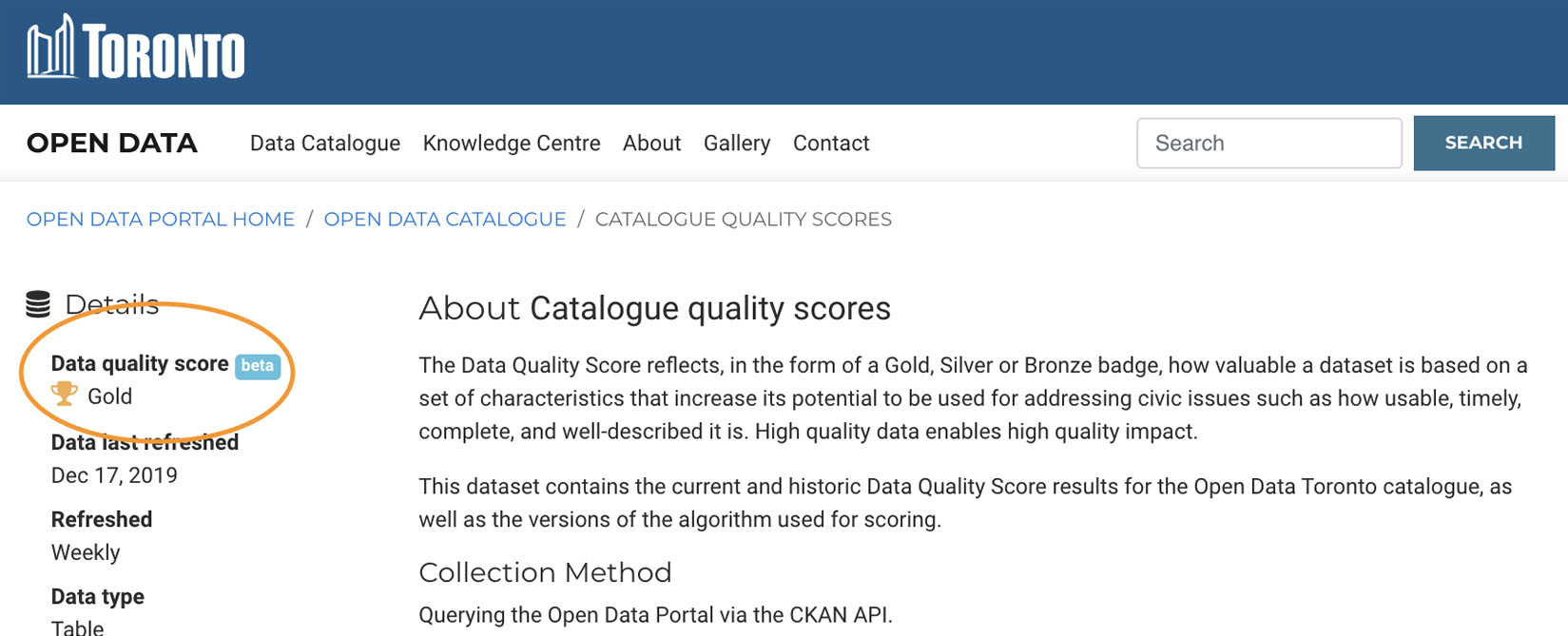 Data science can be complex! Simply providing data to our users doesn't always solve their pain points, given that not all data sets are created equally. Data quality is integral to uptake, so we've introduced the Data Quality Framework. The Data Quality Scoring Framework displays a Gold, Silver or Bronze badge per dataset, which helps measure the potential impact a dataset has to help address civic issues. A high quality dataset enables high quality impact, as it has the characteristics that makes it easy-to-use, comprehensive, timely, and relevant.
2. Civic Issues
Giving data context is an integral way to create change. We've now introduced Civic Issue Tagging, which allows users to search and filter datasets that align to the City's priority areas: mobility, poverty reduction, climate change, fiscal responsibility, and affordable housing.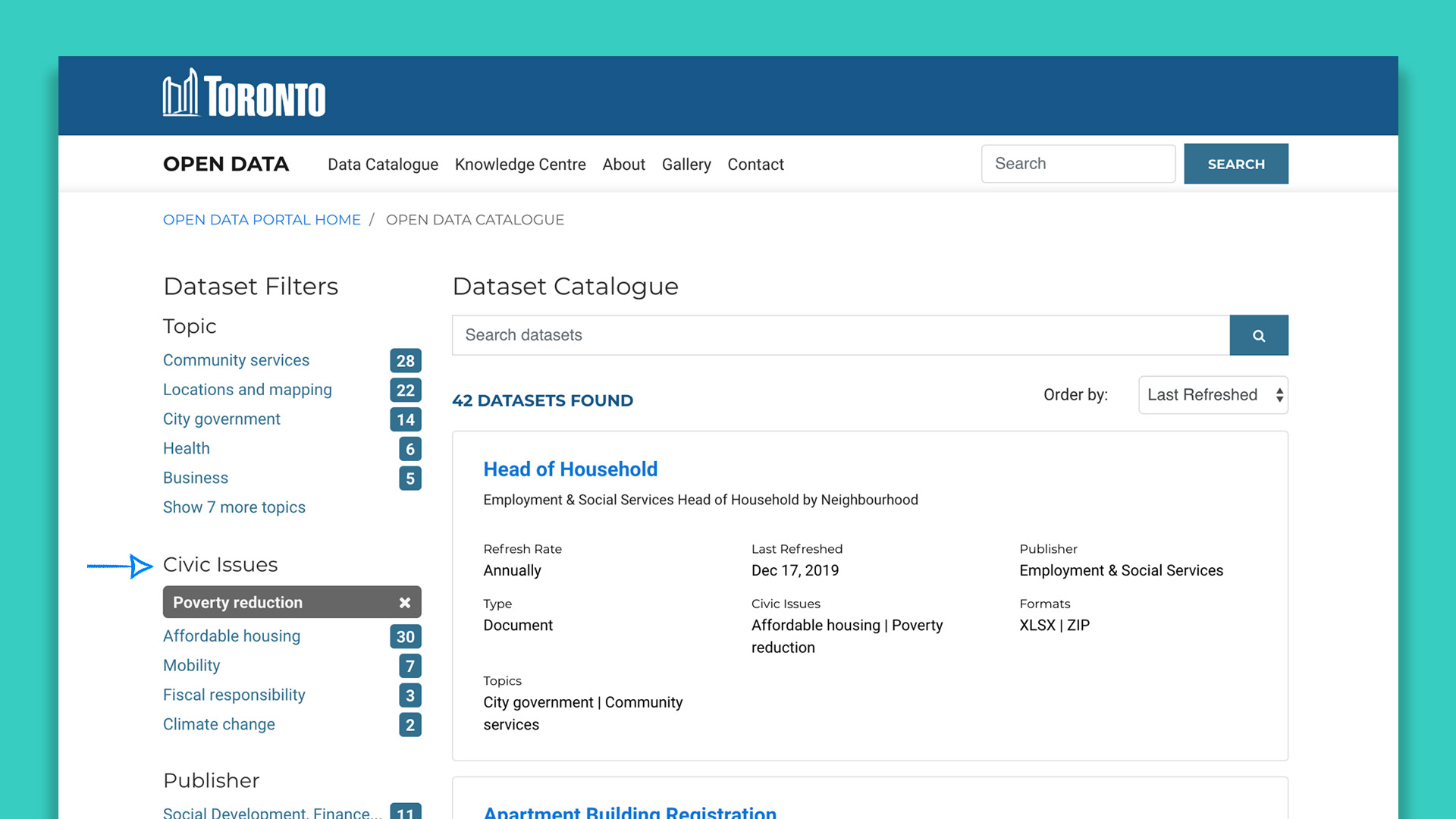 "Civic Issue tags bridge the gap between policy-makers, activists and researchers and access to high-value datasets that enable and empower better decision-making" – Councillor Paul Ainslie
Today, 67% of current open data contributes to addressing civic issues. To search datasets by civic issues, visit the
catalogue
on the Open Data Portal.
Learn more
about how the City prioritizes the release of datasets that align to civic issues.
3. Google Sheets Plug-in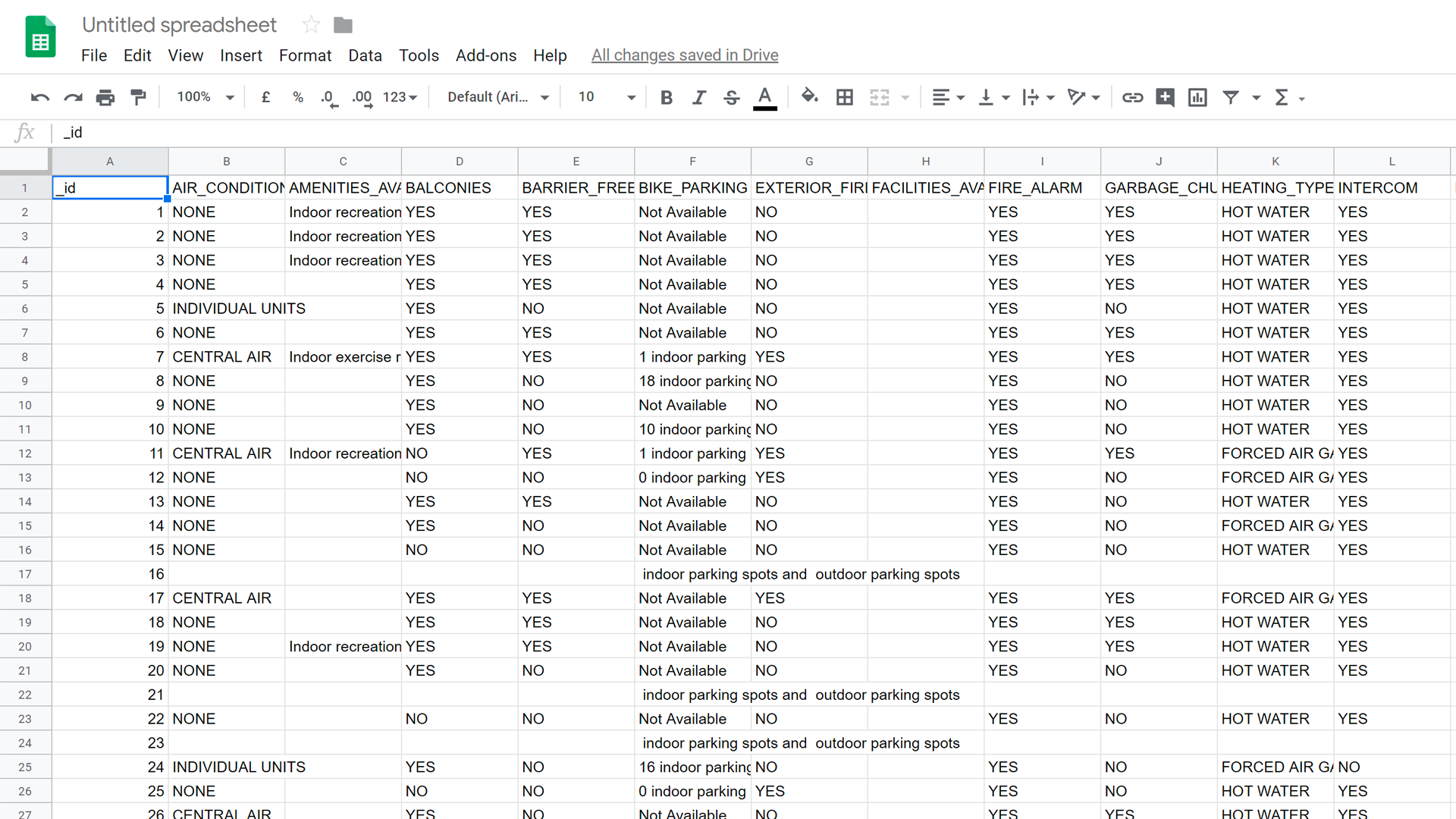 Not a data scientist or API expert? Don't have access to data analysis software? Not to worry. The new
Google Sheet Plug-in
allows the public to access City of Toronto open data directly within Google Sheets. This plug-in eliminates the multi-step process needed for a user to access the Open Data catalogue, navigate to a dataset, download it, and upload it manually to a data application. We think this plugin is a great addition to the publishing cloud because of how simple it is. It enables a broader range of users to access the most current version of available open data, particularly those wanting to work with data but have limited technical knowledge. This plug-in was developed in partnership with the community, and is a successful demonstration of co-creating public services with the public. To-date, the Open Data team has contributed $43,000+ back into the community through co-development and micro procurement. Want to see for yourself? Instructions on
how to access and install the add-on are available here
.
2020, here we come!
We're eager to share what's in store for 2020. For more about open data, follow us on Twitter
@open_to
, send us an email to
opendata@toronto.ca
, or subscribe to our monthly newsletter.